On Day 8 of the 2019 ABSA Cape Epic it was the final stage from Stellenbosch to Val de Vie. The riders again fought hard for the positions in GC at the last stage with 70 kilometers with 1800 vertical meters.
Urs Huber and Simon Stiebjahn started the day still with a chance of a GC podium finish and could rely on another strong support of the BULLS teams. The BULLS Heroes finished the final stage together with BULLS Youngsters Martin Frey and Simon Schneller in 7th and 8th place. Despite a great team effort, it was not enough to finish the Cape Epic on the podium - nevertheless a good 4th place in GC for Huber/Stiebjahn.
BULLS Legends Karl Platt and Alban Lakata just came short of a Top 10 finish. Martin Frey and Simon Schneller made it to the Top 20 despite a huge loss of more than an hour at stage six due to a crash. What a great result for the Youngsters in their second Cape Epic!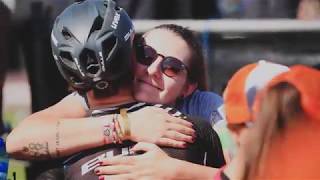 Cape Epic Finish
The final stage with the official media E-Bikes E-Stream EVO AM 4